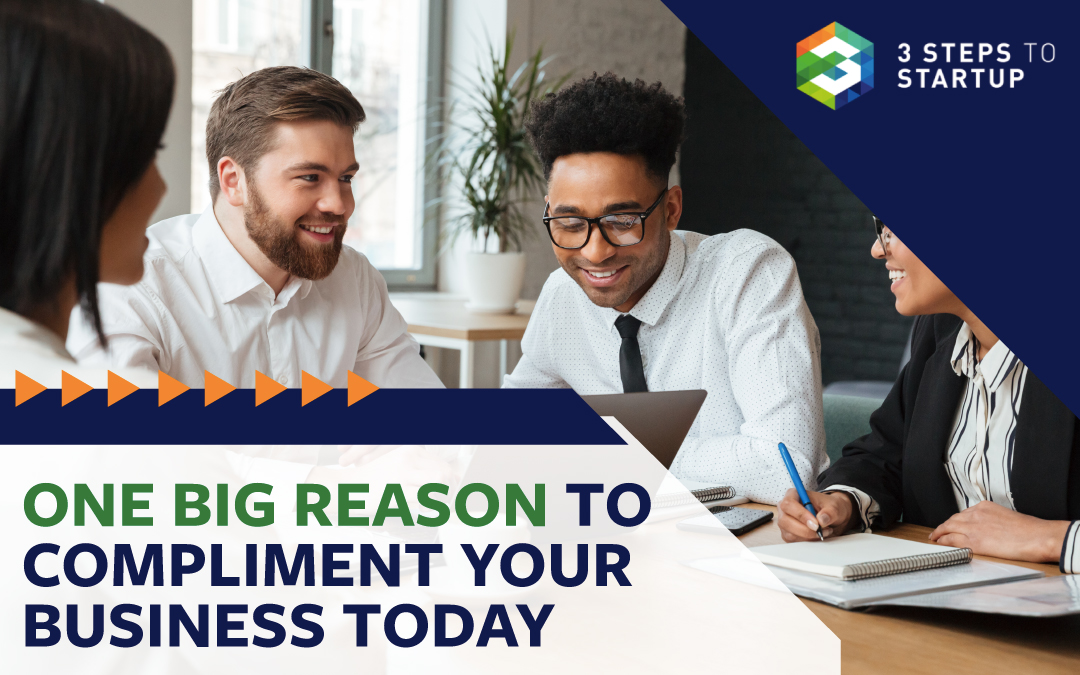 Complement Your Customers & Employees
As we move into the new year, it's a great time to look at how you can start 2023 with positivity in your business. The start of the year is an opportune time to reflect on what you achieved in the previous 12 months and set yourself up for success in the coming year.
Whether you're starting a new business or looking to grow your current startup, there are a few key emotions and strategies you can take to ensure that 2023 starts off with a bang. This blog post will cover how you can rid your business of what's weighing it down from 2022 and how you can bring fresh perspective and success with positivity, compliments, and organization.
In this blog, you'll learn:
Why 2023 is the time for you to identify and pursue new business goals & opportunities
How to use positivity and kind words to improve your relationships with customers, employees, and others who visit your business
Tying up loose ends from the previous year is extremely important for your business's future.
How 3 Steps To Startup helps you gear up for success and grow your business
New Year, New Business Goals & Opportunities
As we enter a new year, it's essential to focus on setting new goals for your business. This could mean expanding into new markets, launching new products, or even focusing on streamlining processes and improving customer service.
No matter what you decide to do, it's essential to have measurable goals that you can review to track progress. It's also crucial to challenge yourself and your team to do something different. This could be as simple as trying out a new strategy or as ambitious as launching a new product. Having clear and achievable goals will help you stay focused and motivated throughout the year.
January 24th: Start 2023 With Positivity: Complement Your Customers & Employees
January 24th is National Compliment Day. Be sure to compliment your employees, coworkers, and customers. It's all about spreading positivity and good vibes. Starting 2023 with positivity is a great way to boost morale in the workplace and create a positive, thriving environment. One way to do this is to compliment your customers. Make sure you thank them for their business and acknowledge their effort. It's easy to recognize when someone has gone above and beyond, and a simple thank you or a kind word can make a difference. You can create a good relationship and win their loyalty by exchanging compliments and appreciation between you and your customers.
Remember To Be Kind To Everyone You Meet
Treating others with kindness and respect is the best way to get through life. Treating others with kindness is an essential part of being a good person. It's easy to be kind and even easier to make someone else's day brighter.
Whether it's a small gesture like holding the door open for someone or a more meaningful interaction such as complimenting someone, remembering to be kind to everyone you meet can help create a better society. You are making someone's day with a smile, or kind words can have a ripple effect and help to make the world a better place.
Compliments Go a Long Way With Employees & Customers
Expressing appreciation for a job well done is an integral part of managing people. It's essential for morale and can make all the difference in how motivated and engaged your employees are. Complimenting employees when they do something right is one of the best ways to show your appreciation and make them feel valued.
Compliments can help boost morale and make employees feel like they are part of the team. They can create an atmosphere of respect and encourage employees to take pride in their work. A few simple words of appreciation can go a long way with employees and make them feel valued and appreciated.
Tie Up Loose Ends From 2022
Now is the time to tie up any loose ends in your business. As we move into 2023, it's essential to look back at the past year and ensure you have caught everything. Reviewing finances and double-checking taxes is critical to ensure your business runs smoothly. It might be overwhelming, but it's better to face it now than wait until later. Doing so will help ensure a successful 2023 and beyond.
You might think about the following:
Giving out raises to exemplary employees
Addressing old customer concerns or closing out accounts
Settle any old debts or vendor accounts that may add complexity to your new year
Getting Started with 3 Steps To Startup
While 2022 may have been a slow year for growth in your startup or business, 2023 should be a year that sets records and moves the needle of success in your business. We're ready to help you plan, execute, and succeed year-round.

What will we help you build and grow: a business that offers products and services that will take hold and possibly change how we all look at the world and how customers live their lives. We can give you the tools and strategies to help grow your business and increase sales.

Get Your Startup Geared Towards Success With3 Steps To Startup

Tags: 3 Steps To Startup, complement, customers, employees, focused, Informational Blog, motivated, positivity, relationships, solving meaningful problems, strategy, success, West Virginia Small Business